La formation sera offerte aux parents s'étant inscrits.  / Training will be offered to parents who have registered.
**Il est important d'apporter votre coupon de confirmation. / **It is important to bring your confirmation coupon.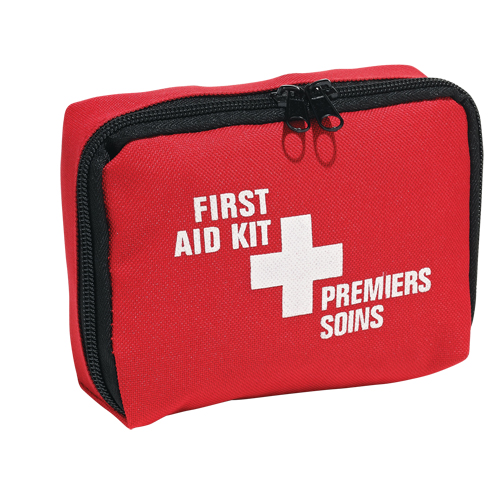 Date de la formation / Date of training :
Samedi 29 février 2020 / Saturday, February 29
Horaire / Schedule :
9h00 à 16h00 (pause de diner de 12h00 à 13h00)
9:00 am to 4:00 pm (lunch break from 12:00 pm to 1:00 pm)
Quoi apporter / What to bring :
Crayon et feuilles (pour prendre des notes), diner et collations
Pencil and paper (for taking notes), lunch and snacks
Voici le contenu de cette formation :
1- La protection personnelle / Personal protection
2- La chaîne d'intervention (protocole de secourisme) / The intervention chain (first aid protocol)
3- La RCR pour le bébé, l'enfant et l'adulte (Réanimation Cardiorespiratoire) / CPR for babies, children and adults (Cardiopulmonary Resuscitation)
4- Le DEA (Défibrillateur Externe Automatisé) / The AED (Automated External Defibrillator)
5- Le dégagement des voies respiratoires pour le bébé, l'enfant et l'adulte / Airway clearance for the baby, child and adult
6- Les fractures (ouverte et fermée) ; Entorse, Foulure, Luxation / Fractures (open and closed); Sprain, Strain, Dislocation
7- Les brulures par le chaud: 1er degré, 2e degré, 3e degré / Brûlures par le froid / Hot burns: 1st degree, 2nd degree, 3rd degree / Cold burns
8- La brulure chimique; Brûlure par l'électricité / Chemical burning; Electricity burning
9- L'empoisonnement: par ingestion, par Inhalation, par contact, par piqûre / Poisoning: by ingestion, by inhalation, by contact, by bite.
10- Les hémorragies (externe et interne) / Haemorrhages (external and internal)
11- Les blessures diverses: ecchymose, saignement de nez, blessure à la bouche, aux yeux, aux oreilles, etc. / Various injuries: bruising, nosebleed, mouth, eyes, ears, etc…
12- Réponses aux questions / Answers to the questions